Something new in your R&D
Posté:
Ven Juin 14, 2019 11:22
Dear CEOs,
Manufacturers are constantly seeking to improve the efficiency of their aircraft. Each generation of aircraft is more efficient, and above all, less polluting. Aware of the environmental progress of recent aircraft, airports around the world are now offering discounts for airlines that favor modern aircraft.
To obtain these reductions, you will have to mobilize your research centre to create the "New generation aircraft" file, which includes 4 levels of certification. Each validated level will reduce flight costs by between $10,000 and $80,000 per day per aircraft. The more recent the aircraft is, the greater the impact on flight costs.
Overview of the research for CEOs using the web: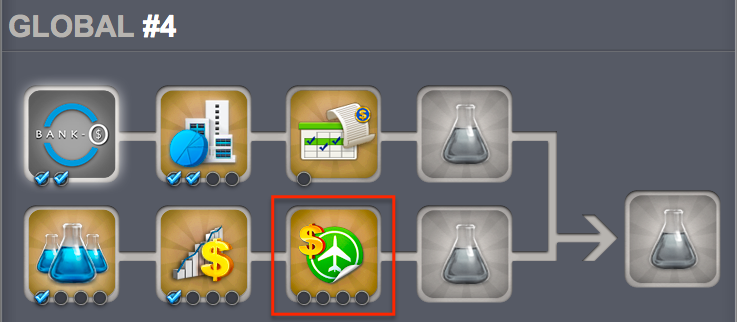 Overview of the research for CEOs using mobile: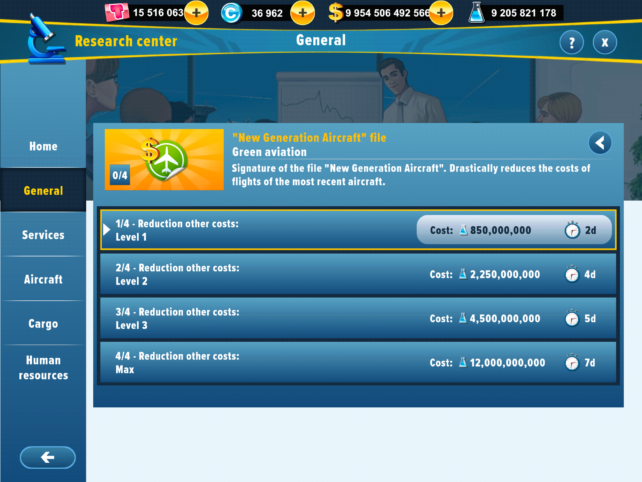 Happy flying,
The Playrion team