Dear CEOs,
Tycoon Mode Season 2 has been underway for more than a year and it is now coming to an end.
Here is the official end date and an overview of the rewards for those who will be at the top of the ranking: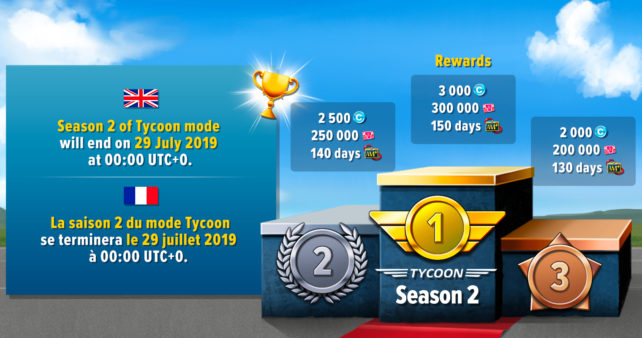 This final ranking will also be established on the indicated date and Tycoon mode will immediately enter Season 3 with new challenges.
Of course, you can continue season 3 with your current airlines.
Happy flying!